Bullying is never OK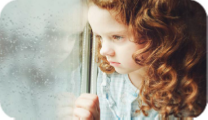 Bullying can have a lasting negative impact on a child's mental and physical wellbeing. Bullying is NEVER ok and it is important that awareness of all forms of bullying is raised in order to try and prevent it from occurring and if it does occur how support can be provided.
BULLYING is behaviour that is repeated, intended to hurt someone either emotionally or physically.  Bullying can take many forms including physical, verbal, social and cyber (online).
Signs that a child might be being bullied:
Some victims of bullying may not exhibit any warning signs but here are some to look out for:
Frequent illness
Changes in eating habits
Difficulty sleeping
Not wanting to go to school
Loss of interest in school
Low self-esteem
Self-harming
What can i do to raise awareness of bullying?
You could help to raise awareness of bullying in many ways. It could be by organising an anti-bullying debate in your school or asking your teachers to hold an anti-bullying focused assembly. You can find helpful resources here.

Anti-Bullying work carried out by Young People in Mid & West Wales:
An anti-bullying video was created by young representatives of Sêr Saff, Ceredigion's Junior Safeguarding Board.
Milford Haven Youth Group carried out some work to help raise awareness and stamp out bullying for young people at their youth centre.

To promote our theme amongst young people, Ceredigion challenged youth groups to design a poster to be used locally.  The winning poster (below) 'Cyber Bullying – don't be mean behind the screen' was designed by Tyler from Ysgol Penglais and Penparcau Youth Club.  Well done, Tyler!