Mid and West Wales Multi-Agency Referral Forms
Childrens MARF (Updated March 2023)
Adults MARF (Updated March 2023)
Helplines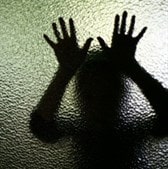 NSPCC - 0800 800 500
CHILDLINE

 

- 0800 1111
SILVERLINE

 

- 0800 4 70 80 90
AGE CYMRU

 

- 0800 169 2081
ACTION ON ELDER ABUSE - 080 8808 8141
Domestic abuse and sexual violence
Abuse and violence such as these includes rape and coercive control.
Live Fear Free Helpline: 0808 8010 800      
Email: info@livefearfreehelpline.wales
Visit the website: http://livefearfree.gov.wales/
West Wales Domestic Abuse Service
Offering a range of services for victims of domestic abuse and prevention services.
Helpline number: 01970 625585  Email: info@westwalesdas.co.uk
Visit the website: https://westwalesdas.org.uk/
Slavery
Modern Slavery also referred to as 'human trafficking occurs across the world, including Wales.
Modern Slavery Helpline: 0800 0121 700
Honour Based Violence & Forced Marriage
A forced marriage is where one or both people do not agree to the marriage and pressure or abuse is used.  Forced Marriage is one form of Honour Based Violence (HBV).
Forced Marriage Unit Helpline: 020 7008 0151
Female Genital Mutilation
The partial or total removal of external female genitalia for non-medical reasons.
National NSPCC FGM Helpline: 0800 028 3550 Email: help@nspcc.org.uk
Advocacy services

West Wales Advocacy Service
West Wales Advocacy provides support to children & young people in Pembrokeshire, Ceredigion and Carmarthenshire.
Tros Gynnal Plant freephone: 0808 168 2599
Email: westwalesadvocacy@trosgynnalplant.org.uk 
Visit the website: http://www.trosgynnal.org.uk

EIRIOL - Independent Mental Health & Carers Advocacy
Tel: 01267 231122 Email: eiriol@eiriol.org.uk
Visit the website: http://www.eiriol.org.uk