Behavioural Change Programmes
There are new and innovative behavioural change programmes underway in Mid and West Wales, which aim to tackle the complex issue of domestic abuse via offering effective and supportive interventions designed to promote positive change. Please see below for some information on each of the two programmes available, and follow their respective links to find out more.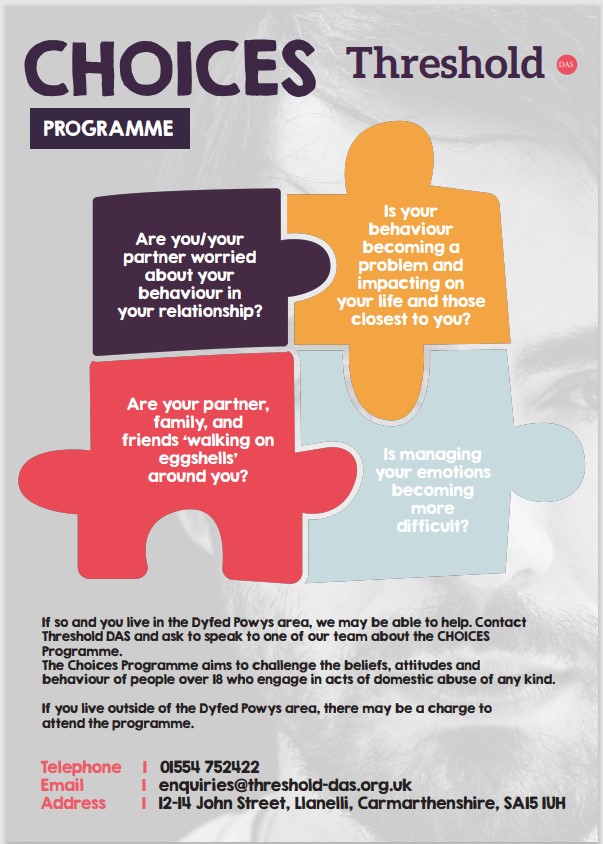 Choices – Threshold Domestic Abuse Service
The 'CHOICES' perpetrator programme aims to challenge beliefs, attitudes and the behaviour of men aged 18 and over, who engage in acts of domestic abuse. This intervention enables us to increase the safety of victims of domestic abuse.
The programme will support change and men's understanding of abuse and relationships, teaching ways of being non-abusive, and taking men through a highly structured programme, which step by step, supports positive change.
To find out more, please click on the link to our website.
Email: enquiries@threshold-das.org.uk
Contact Number: 01554 752422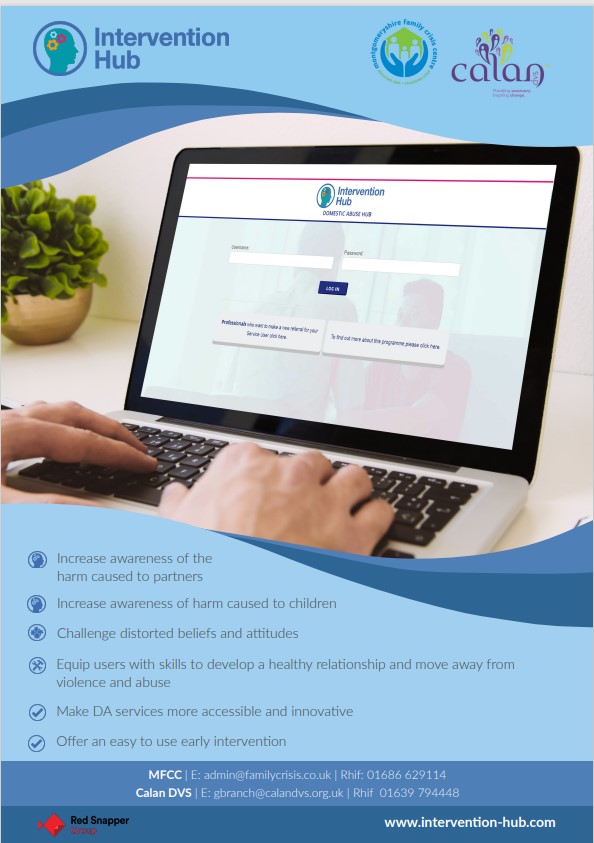 Intervention HUB – Calan DVS
Open to both Male and Females in Mid and West Wales who are displaying/concerned about their behaviour towards their partner or a loved one.
This programme is an online Cognitive Behavioural Therapy (CBT) based intervention that supports individuals helps people to tackle problem thinking and behaviour.
To find out more, please click on the link to our website.
Email: enquiries@calanDVS.org.uk
Contact Number: 01639 794448