Information for Parents & Carers - Children
Parenting is one of the most difficult jobs anyone can do. It can be both challenging and rewarding and we believe every parent/carer experiences some difficulties at some point with this. Keeping our children and young people safe and free from harm is always a major concern. The parenting resources below are to provide you with relevant information whatever age your child is.
We want these pages to be a very useful resource and guide for parents and carers regarding keeping children safe from harm. Therefore we would like to invite you to email us with ideas of making the page more informative, user friendly along with sharing any related links that you feel others could benefit from. Your views are important to us.
Email: cysur@pembrokeshire.gov.uk.
Family Information Services (FIS):
This page is here to provide you with information relating to keeping children and young people safe on the following topics: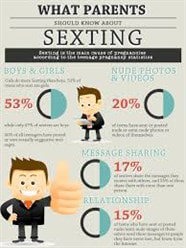 other topics about keeping children and young people safe from harm.




Online resources
Keeping Children Safe - a Guide for Parents and Carers
Keeping it Together: New Book for Parents Coping with CSE
Your Family Friend: Support and Help for Parents and Guardians in Wales
Kinship Care Guide for Wales
Teenagers: sexual health and behaviour factsheet





'Was Not Brought' - 'Did Not Attend'
Nottingham City Council, NHS Nottingham City Clinical Commissioning Group and the Nottingham City Safeguarding Children Board have jointly commissioned a video animation to encourage practitioners to identify children as 'Was Not Brought' as opposed to 'Did Not Attend' when referring to them not being presented at medical appointments.

The animation is a powerful reminder that children do not take themselves to appointments; they have to be taken by parents or carers. The animation therefore encourages practitioners to reflect on the impact that missed appointments have on a child's well-being.

For more information about Nottingham City Safeguarding Children Board please visit www.nottinghamcity.gov.uk/ncscb.
IF YOU HAVE CONCERNS ABOUT A CHILD - Click here.